Software Engineer - Full-stack
Would you like to build platforms that helps our tens of thousands of entrepreneurs start, grow and succeed with their companies? Do you also have experience in Python and Django? Then this might be something for you!

About us
Betao is a rising star on the French legal tech market. We're a Swedish-French tech company based in Stockholm that builds tools and services that help entrepreneurs succeed. We are proud to be one of the largest French websites for self-entrepreneurs' incorporation and run the largest self-entrepreneurs community in France. Betao is working for and with our users to build a service that's fair, transparent and a delight to use! 
At Betao, we are creating a portfolio of products that helps entrepreneurs build successful companies. We leverage our position as market leader to kickstart new ventures and are always looking to find new ways to help our customers. 

Responsibilities
We are looking for a full-stack software engineer to help us refine the platform that is helping tens of thousands of customers a year to start, grow and succeed with their companies.
As a software engineer at Betao, you will help develop and improve upon our current applications, tackle production challenges in a high-growth company, define our future software's architecture, solve complex challenges both internal and external, and participate in defining our engineering standards. Your responsibilities will include:
Develop, evolve and improve upon our APIs and front-end applications
Collect, prioritize, analyze, identify and fix production issues
Assist internal teams by identifying their pain points, developing tools to help them in their tasks and improve their productivity
Share knowledge with the team and participate in code reviews
Assist product managers in refining requirements and providing capacity and time estimates
Help define and enforce best practices and coding standards

Must have:

Minimum 3 years of experience in building and operating web applications.
A professional experience with Python, ideally with Django. 
Experience with web front-end development, ideally with any web frontend framework, such as Vue, Angular or React. 

It's a plus if you have:
Experience with scalable applications and design principles
Experience with operating applications in production 
Experience with browser automation (Puppeteer, Selenium, Playwright...)
Heads on experience with any cloud provider
Experience with container technology (Docker)
Tools we use:
Python (Django)
MariaDB / MySQL
Celery / Redis / RabbitMQ
Docker / Docker-compose
ElasticSearch
Nginx / Apache
Bitbucket Pipelines / Gitlab CI
DigitalOcean
Why you should join us 
Awesome opportunity to be part of a major company scale-up 
The possibility to make an actual impact on the daily life of tens of thousands of people. 
The opportunity to grow within the company and reach your professional goals, whether it is to become an expert in a particular field or to manage fellow developers. 
Recurring team activities, everything from after works, board game nights, breakfasts and movie nights!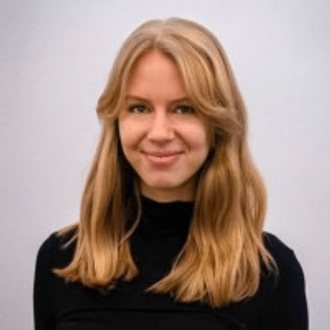 Contact
Emma Edlund
HR Manager – People & Office Management
Related jobs
Working at Betao.
When we're not getting the job done, we're all about having fun at our Stockholm HQ! Our office is based in the vibrant neighborhood of Södermalm where we have created a true French island in the heart of Sweden.
Being in Sweden, we love making time for fika, each month we throw afterwork drinks and we often plan team activities to keep morale high. We believe work should be fun, and we do everything we can to make sure our employees feel the same.
Already working at Betao AB?
Let's recruit together and find your next colleague.