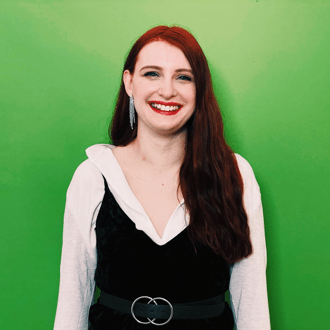 Josephine Holmström
Talent Acquisition Specialist – People & Office Management
"I'm going to make you an offer you can't refuse."
- Wise Words spoken by The Godfather.
Salut! 🇫🇷 I'm Josephine, the Talent Acquisition Specialist at Betao. 
❤️ I love people, good storytelling, a solid bowl of ramen, and finding new 🌟 for the awesome teams at Betao. 
💡Together with our recruiting managers, I am looking for new talents to join us in our unique French hub in the vibrant neighborhood of Södermalm, Stockholm. We have a modern and cozy office full of friendly, helpful, and talented co-workers. 
💬 I'm super passionate about giving you an above-and-beyond candidate experience, while making sure that you are evaluated fairly and in a timely manner. I also love good communication, so don't hesitate to reach out to me if you have any questions about our current positions. 
"Alors si je peux me permettre de te donner un conseil, c'est: oublie qu'tas aucune chance, va-y, fonce. On sait jamais, sur un malentendu, ça peut marcher. "
– LES BRONZES FONT DU SKI (1979)